The Kingslayer is a super compact, highly accurate micro reflex open red dot sight featuring three reticle options that allows for quickly acquiring a sight picture with both eyes open while focusing through to the target. For reciprocating pistol slide platforms, remove the Picatinny mount to reveal an RMR-compatible footprint underneath. For rifle or shotgun platforms, Kingslayer comes with a low profile 1913 Mil-Std Picatinny mount already installed. Kingslayer is waterproof, fog resistant and features a scratch resistant, ruby red anti-glare lens coating. Built like a tank, Kingslayer can withstand 800 g's of impact and maintain zero come what may.
[tab] PRECISE POINT OF AIM
The crisp 3 MOA dot covers only three inches of target area at 100 yards distance. Kingslayer maintains its zero over time, shot after shot. FAST TARGET ACQUISITION
Kingslayer's true 1x sight picture and 10 brightness settings create the opportunity for an instant, lightning fast sight picture and faster follow up shots with both eyes open. SMART TECHNOLOGY
The included CR1632 battery lasts up to 1,500 hours before being swapped out via side tray (no change in scope zero). Kingslayer shuts itself off automatically after 4 hours.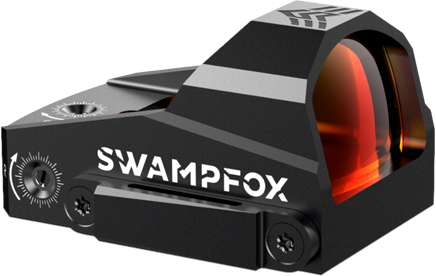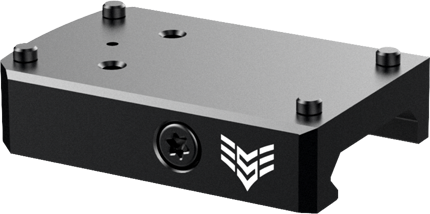 COMPACT
LIGHTWEIGHT
1.8"

LENGTH

1.1"

WIDTH

1"

HEIGHT

1oz

WEIGHT
LENSES
RUBY RED MULTI-COATING

State of the art lens coating fights glare and maximizes light transmission.

FOG PROOF

No fogging between lenses, no worries about seeing the dot.

ANTI-SCRATCH & HYDROPHOBIC

Tough as your old high school football coach, and ready rain or shine too.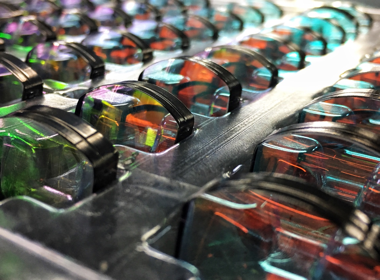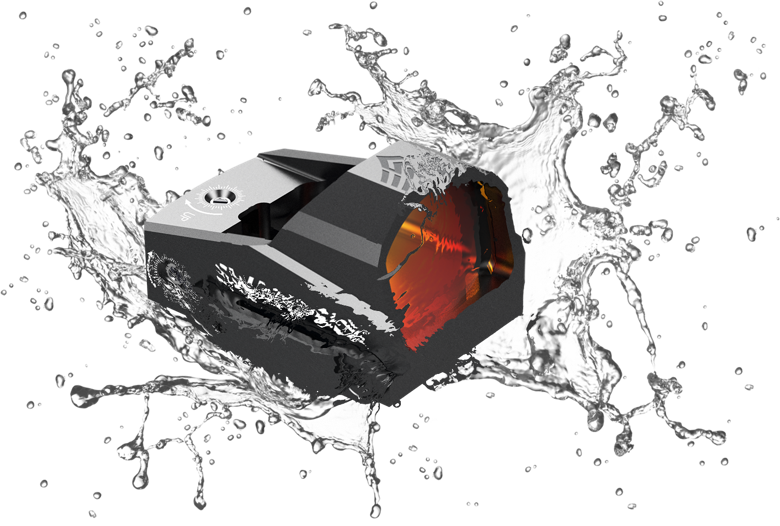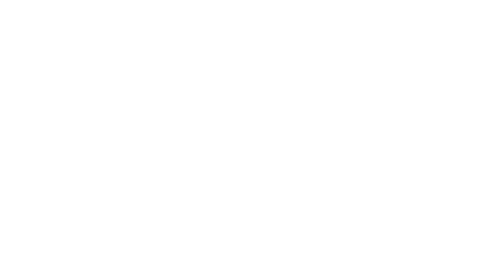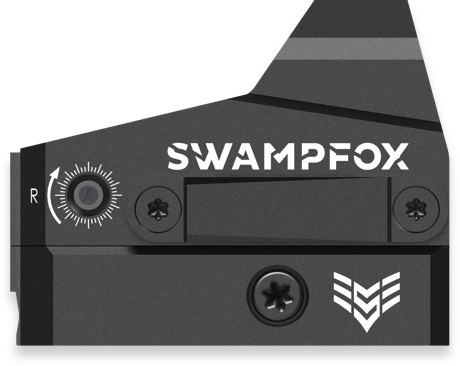 SPECIFICATION
| | |
| --- | --- |
| MOA Adjustment | Dial |
| Dot Size | 3 MOA |
| Magnification | 1x |
| Lens Diameter | 22mm |
| Illumination Positions | 10 |
| Brightness Adjustments | Up/Down Digital Press |
| Shockproof G Forces | 800Gs |
| Waterproof | 1 Meter/ IPX7 |
| Battery Type | CR 1632 |
| Max Battery Life | 1,500 hours |
| Dimensions | 1,8"(length) * 1" (width) * 1.0"(height)/ 1.4"(height) with mount |
| Weight | 1oz without mount/ 1.3oz with mount |
| Lens | Multi-Coated Ruby Red |
| Specialty Coatings | Anti-fog, hydrophobic, anti-scratch |
| Parallax | Parallax free @100 yards |
| Eye Relief | Unlimited |
| Mount Type | Picatinny |
| Chassis | Aircraft grade aluminum |
| Windage/Elevation Movement Range (MOA) | 45 MOA/ Total 90 MOA Range |
RETICLE
3 MOA Red Dot
Red Circle Dot
Green Circle Dot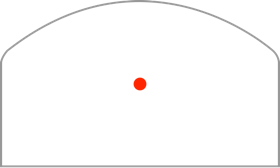 3 MOA RED DOT
IN THE BOX
Optic with sheath
Picatinny Rail Mount
Screwdriver
Lens Cloth
Battery
Three screw sets
TORX #6-32x0.315L T10
TORX #6-32x0.393L T10
TORX M3.5x10L T10
Sub Title:
Micro Reflex Red Dot (Pistol Cut) 1x22
Excellent product. I plan on buying more for my other builds. Customer service is great. Shipping was very fast. Thank you for your support with LE and military.

Absolutely love this optic. Great lenses, and dot brightness. Amazing that it fits and RMR footprint at a fraction of the price and in my opinion might even be a better optic. Super military friendly company which is also a plus.

Purchased this optic for a rmr cut 19LS build. Fit was perfect and I was pleased to find that the dot was easy to pick up even in bright light. At the range the optic was easy to zero and performed great. First experience with Swampfox and I will be back next time I need an optic.

Great RMR-compatible optic!

This is a great optic! I selected the green dot option, and very impressed with it. It took minimal adjustments to get on paper, and just a little longer to get it set for 25 yards zero for my G19 build. It came with a lot of extras in the box: tools, mount for picatinny rail, cover, microfiber cloth. The packaging was great, solid foam to keep everything safe even through the worst conditions that any carrier could render to the box. I do notice that my reticle is canted ever so slightly, maybe 3 or 5 degrees. Not a big deal to me. I will definitely get more of these in the future to pop on my carbines and pistols!

Truly impressed with this uptick. It's everything I look for and more. One great positive as it comes with an Aro Marcotte where most other optics do not forcing you to purchase your more to fit your pistol. Swampfox up dicks did it right. The quality is top notch so the news the breeze and the customer service is unmatched. I have since started to use this optic on all my builds. Great product.

Kingslayer Red Circle dot

I mounted this sweet little RMO on my semi- auto 930 12ga tactical. It is a serious workhorse of an optic. It holds a zero after hundreds of 00 buck rounds. This optic presents great target acquisition and easy controls. The Circle Dot works just like a larger holographic sight from another manufacturer without the weight and bulk. I plan on purchasing several more for other platforms. It came with all available hardware for many different mounting options.

Crystal clear glass, crisp bright dot, excellent fit and finish. Mounted to my M&P CORE no problem and holds zero.

Purchased the green circle dot model and I am impressed with the features, included items and even the packaging. I've used it on a pistol, AR and a shotgun and ot has held up very well.

I am very pleased with this red dot. It's about time someone challenged the RMR. Holosun came close but that thing is massive. Construction is great, function is great. And the circle dot is freaking amazing. Literally the biggest issue with pistol red dots being hard to find. FIXED!!! Try not seeing this guy. And super crisp. I have not repelled into Syrian camps with it nor do I plan on doing so but going to the store, going to work, a few range days. So far so good. Honestly as long as you don't wear an SF patch to work this guy should be more than enough. Keep up the good work. Only con is the buttons were getting pushed in the holster. Gorilla glued a little price of kydex on my holster to cover them. G2g.